22 April 2022 - Sound Gong Bath Ceremony
The two hours event from 10:00-12:00 hrs is hosted by Susan Rossetto who is an internationally certified Kundalini Yoga Teacher and a qualified and experienced Guardian of the Gong.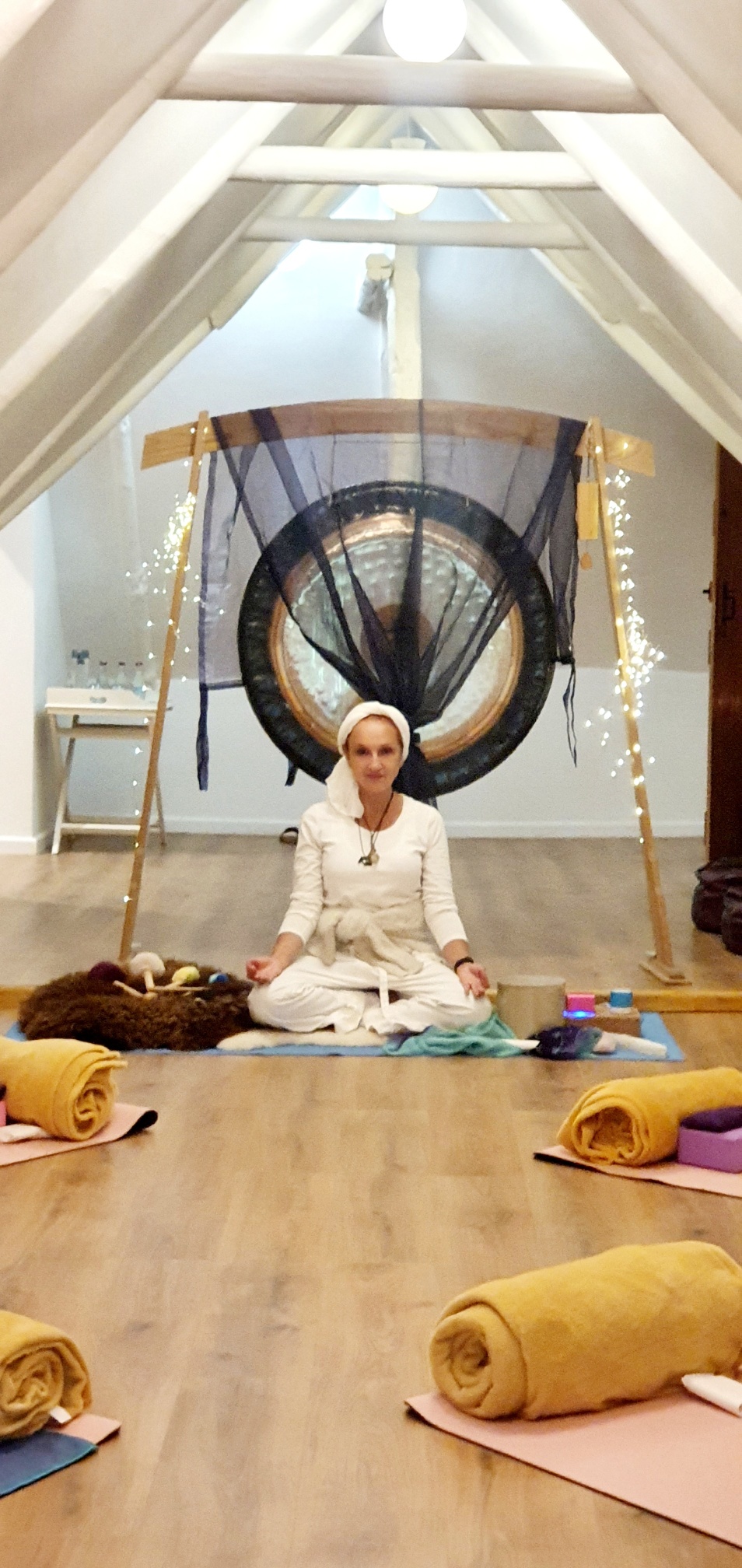 This unique experience will be using sound, mantras and mudras to lead you into a deep and nurturing sound bath to balance and align the body's chakras (energy centres). Drawing on the harmonic frequencies of a large gong tuned to the Earth's vibrations and other magical instruments including crystal singing bowls and Himalayan chimes to cocoon you into a pure, deep state of relaxation.
Some simple yoga warm ups to prepare the physical body, a short meditation to prepare the mind followed by  lying on you mat to enjoy the 'ride'. A Chinese Tea Ceremony rounds off the morning perfectly.
 Everything is provided for you… just bring yourself
Lie down in complete relaxation as you 'bathe' in healing vibrations of a planetary tuned sacred gong. These ancient instruments transport you on a sound journey, taking you into the ultimate relaxed state. The vibrations work at a deep level within the body to promote healing and deepen your experience with Mama Cacao.
Caution:
Gong vibrational healing is not suitable for people with the following conditions:- Epilepsy -Autism- Pregnancy
Meet your teacher: 
Susan Rossetto is an internationally certified Kundalini Yoga Teacher, Sound Therapist and Cacao and Crystal Ceremony Practitioner.
Cost:
Cost R 400
Book this Retreat:
Email us on info@dekloof.co.za to make an enquiry or to make a booking.